Why is MOM's 360° Production Team a Benefit to You? 
MOM's 360° Production Team includes Our Certifications + Experienced Personnel + Exclusive Team dedicated to Production Print Systems = Value Advantage to You. MOM provides you with the most knowledgeable and experienced production team in Ohio.
Here are just a few of their credentials:
EFI Fiery Certified Expert On Staff

9 EFI Fiery Certified Professionals on our MOM Installation Team, Service Team, and Help Desk

G7 Expert Certification through Idealliance

Dedicated 360° Production Team of Professionals

Over 50 Years of Cumulative Production Experience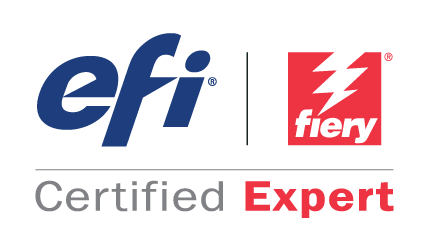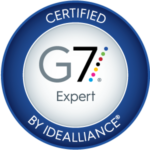 Advantages of a 360° Production Team
Your dedicated MOM Production Specialist identifies and qualifies the ideal production system to address customer workflows. Making sure your production engine is the right fit for your needs.
Our Production Analyst provides instruction and workflow setup to key operators and design personnel. His EFI Fiery Expert and G7 Expert Certifications ensures your team is dealing with a pro.
MOM's dedicated Systems Engineers configure your engine to the network, install print drivers, and software related utilities. Making sure your engine is set up correctly by our team of professionals is our top priority.
MOM has a specific team of Production Specialized Technicians that exclusively services and supports production systems. This ensures that our production clients get the attention that they deserve and that our team of production technicians place those calls as a top priority.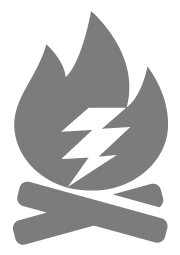 CampFiery Education
Our exclusive CampFiery Continuing Education ensures you are getting the most value out of your investment through live workshops, online training modules, monthly newsletters, and on-site professional services.
Best in Class Partners
MOM has partnered with two of the best production digital press manufacturers in the world: Canon and Ricoh. Production printers are best suited for high-volume output print jobs, but it doesn't stop there. Perfect for those printing manuals, booklets, or tons of copies in-house throughout the month, production printers are a seamless resource for certain organizations. Better still, there are abundant finishing features available like binding and stapling to meet your production needs.
Wide Format Possibilities
There is tremendous growth in the Graphic Arts vertical. The latest 8 and 12-ink print engines with advanced nozzle technology creates rich high quality prints which are unparalleled. Along with the evolving roll media – peel and stick (Fathead media), water resistant poly synthetics, vinyl adhesives, heavy canvas – the applications for oversized printing has unlimited potential.
Envelope Printing
Envelope printers provides users an affordable way to go digital and meet the demand for fast, full-color printing. These specialty printers are designed with a straight multi-speed feed path for a faster and smoother delivery. The complete digital solution is powered by workflow specific software that offers file editing options, variable data manager, advanced color correction tools, and more.
Offline Finishing Capabilities
Cutters, creasers, scorers, and a variety of folding devices have a significant impact on workflow efficiencies and the overall bottom line. Our finishing device offerings allow you finish your print output to complete a commercial quality. If you're looking for a full bleed or folded piece, offline finishing is the answer.
Covering All Bases:
Modern Office Methods is uniquely qualified to provide fundamental training on production systems and advanced print controllers. These controllers are essential to production print operation and management. Upon deployment, lead production key operators are provided instruction on the following subjects: