MOM proudly provides total document solutions for its clients, increasing workflow efficiency, heightening overall business productivity and minimizing waste.
Bottom line: We save our clients time and money.
As advances in technology render current systems in the market obsolete, MOM stays on top of the latest improvements in technology so that we can continue providing you the best solutions available. From multifunction copiers to printers, black and white to color, production to desktop, MOM offers an extensive selection of the most innovative office technology solutions to fit your needs.
Offering Cost Effective Solutions

Tenured & Experienced In-House Experts

Solutions for All Your Business Needs
To view our complete product library, please click on the button below.
Multi-Function Devices
Consider the versatile print, copy, scan, and fax functionalities of Multi-Functional Devices. These all-in-one machines negate the need for multiple devices to fill each of its functions. Couple that with the MFP's ability to facilitate your mobile team's commands from anywhere in the world from their smartphones or laptops with options like "Print from Cloud," and the MFP can be a game changer for your office.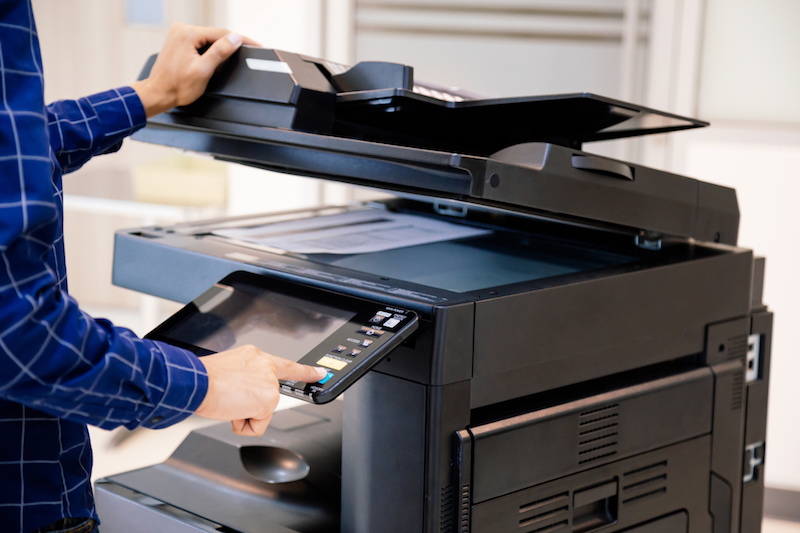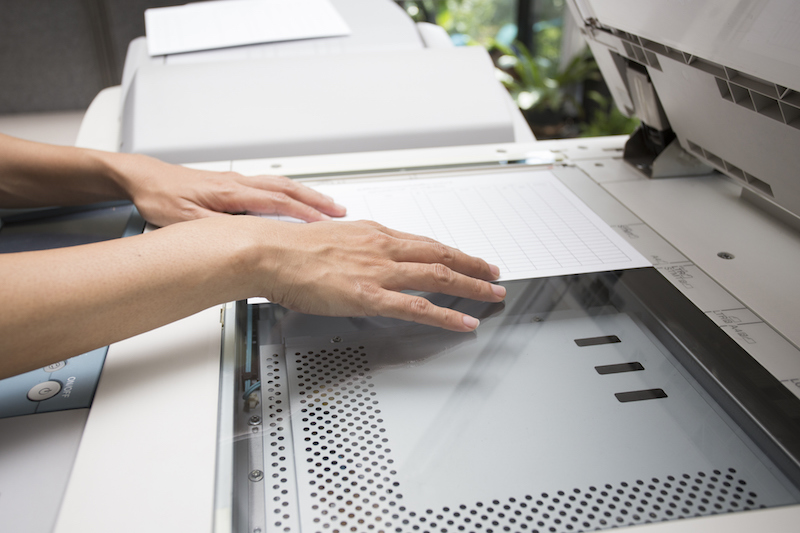 Scanners
MOM offers a broad portfolio of document scanner options for desktop, work group, departmental, and production-level application needs. Whether you need to scan standard or over-sized paper documents, IDs of passports, large batches or small, MOM has a document scanner to fit virtually every need.
Printers
Determining the number and type of printers (black & white vs. color) to fit your team size as well as output needs is an important first step before purchase. Additionally, business owners must consider the Total Cost of Ownership (TCO) for these devices, as maintenance and consumables costs should be carefully reviewed for every imaging device in your fleet.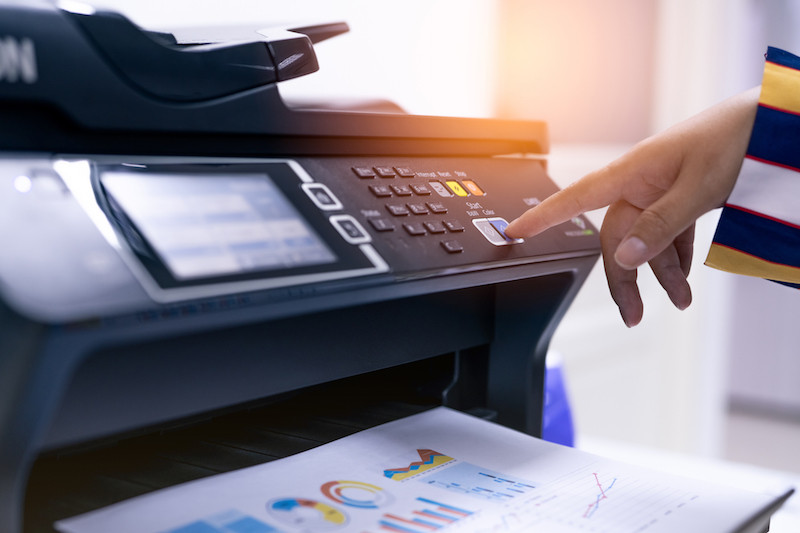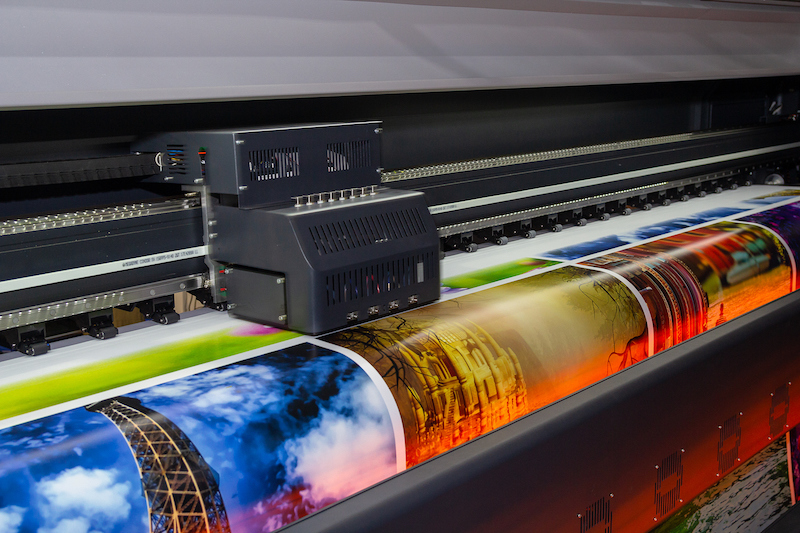 Production Print
Production printers are best suited for high-volume output print jobs, but it doesn't stop there. Perfect for those printing manuals, booklets, or tons of copies in-house throughout the month, production printers are a seamless resource for certain organizations. Better still, there are abundant finishing features available like binding and stapling to meet your production needs.
Production Finishing
Cutters, creasers, scorers, and a variety of folding devices have a significant impact on workflow efficiencies and the overall bottom line. Our finishing device offerings allow you finish your print output to complete a commercial quality. If you're looking for a full bleed or folded piece, offline finishing is the answer.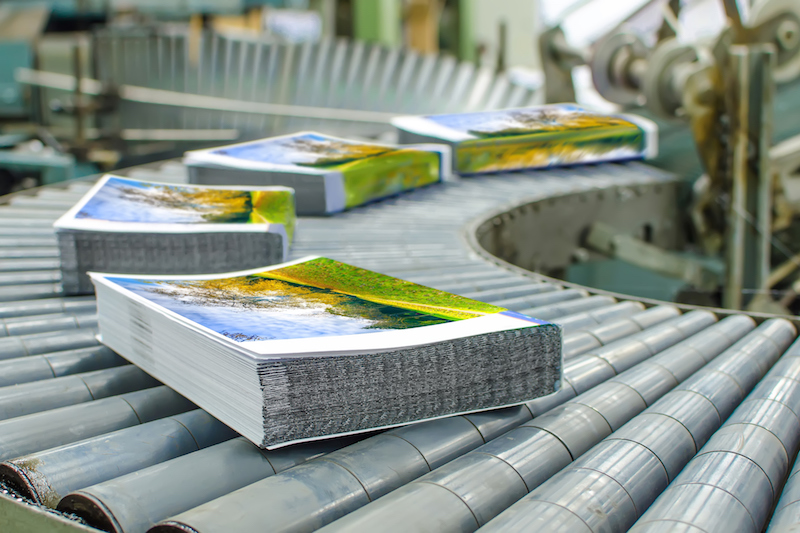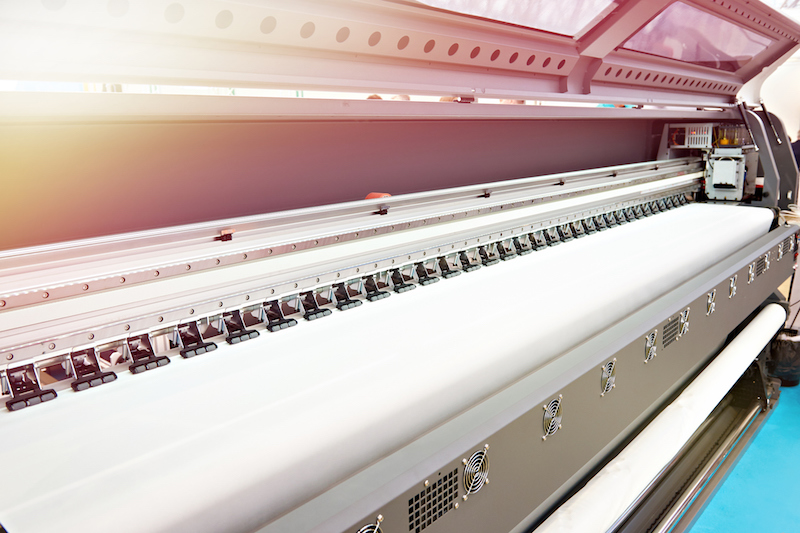 Wide Format Solutions
Some projects cannot be contained to an 8.5" x 11" sheet of paper. Rather, these projects require larger outputs, such as blueprints and engineering sketches, marketing and advertising materials, and even large signs for hospitals and schools. If you find yourself producing large format print jobs regularly, it may be time to consider avoiding the inflated expense and time required to outsource these jobs and bring a wide format printer in-house.
Data and HDD Security
Encryption
Encryption scrambles the data on the hard drive so it only can be read by particular software. Digital copiers and printers that offer encryption encode the data stored on the hard drive so that it cannot be retrieved even if the hard drive is removed from the machine. Some units even offer encryption for data in transit, which means that all communication to and from the device can be encrypted (scan jobs, print jobs, etc.).
Overwriting
Overwriting, also known as file wiping or shredding, changes the values of the bits on the disk that make up a file by overwriting existing data with random characters. By overwriting the disk space that the file occupied, its traces are removed, and the file can't be reconstructed as easily.
Passcodes
Passcodes can be used to add yet another layer of security. This involves the ability to lock your printers' hard drives using passcode protections. This means that the data is protected, even if the drive is removed from the machine.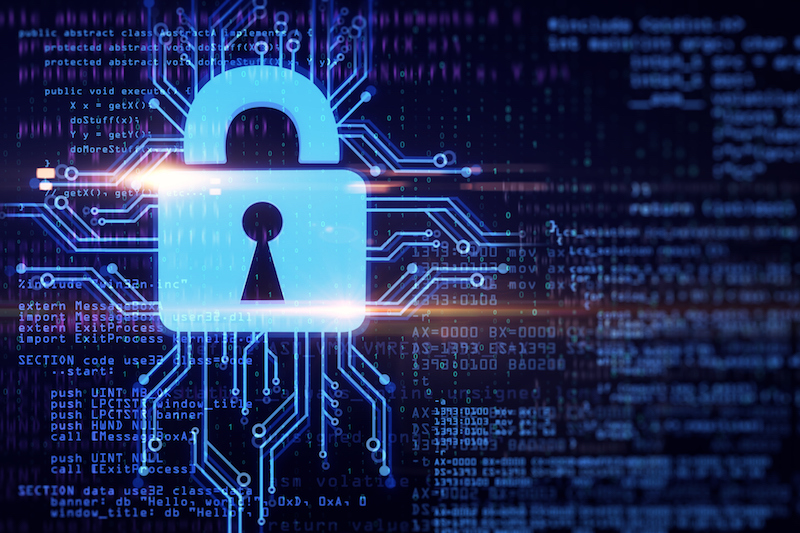 Authentication Solutions
MOM's office products have a number of options that can be used to ensure that only approved walk-up and network-based users can access the device and its functions, such as copy, print, scan, and fax. Beyond limiting access to only authorized users, authentication also provides the ability to control usage of color output and total counts by the department and/or users.
Below are authentication methods that your office can employ to protect your confidential documents:
Department ID
Universal Login Manager (Canon)
User Authentication
Follow-You Printing Rules
Our Google Reviews
MOM service tech Adam is amazing! His knowledge when it comes to printers & scanners is unmatched. To make things even better, he is an extremely friendly individual & it always makes my day when I can see him! It's a rare occurrence to have such a flawless experience time after time but with Adam & MOM, you get that. Every single time.
Bryon Street
19:09 15 Nov 21
Jeff from MOM is amazing! He is always quick to reach out any time I call him about an issue with one of our copiers. He always explains if there will be a delay in a copier being fixed and when we can expect the issue to be fixed. I highly recommend MOM.
Kimberly Flood
17:33 19 Nov 21
MOM service tech James is awesome! Not only knowledgeable in the technology, he was very patient and cordial to this old guy that is not so knowledgeable in the technology.Why would any business wants to use MOM for their business needs. It starts with folks like James.In a 10 year relationship with MOM, never have any one in that organization ever failed to deliver the type of excellent service that is very lacking in today's world.While they sell products, they deliver service and support!Thanks MOM!
John Hedrick
15:50 12 Nov 21
Todd Boone is top notch and knows his stuff. He will quickly get you what you need and is very responsive to email/phone calls for any questions you may have. I wish we would of moved over with Todd and MOM years ago!
Sara Wharton
15:32 15 Nov 21
Working with Modern Office Methods for going on 4yrs as a client, I have had some issues with some but they've always went the extra mile to right any wrongs and make sure the customer was happy! I have only had wonderful dealings with Jason Price as my go-to guy for all my sales needs, and even after hours when I've had some emergencies when the service department wasn't in, I was able to get to Jason and he was able to make some calls and get me the help I needed! For service I've usually dealt with Jeff Shook who has always knocked things out of the park as far as getting things fixed and even providing instructions over the phone to get a machine back up and running at times when he wasn't able to get there in a quick enough time. There are a LOT of great things to say about my experience with MOM dealing with these two gentlemen!
Jeff Voytko
18:26 12 Nov 21