Our History
Modern Office Methods (MOM) has been in the office equipment business since 1957. Throughout our more than 60 years in business, we have experienced steady growth and have adapted to changing technology and varying customer needs. You can count on MOM to be in business — even through fluctuations in the economy — to support your needs.
Robert J. McCarthy founded MOM as a 3M-copy products dealership in Evansville, Indiana. MOM represented the Thermo Fax – the only dry copier on the market. The Thermo Fax was about the size of a breadbox and it took over a minute to make one dry copy on a piece of brown paper. At that time, our main competitor was carbon paper – not other copiers – and the main sales objection was "Why would I need a copier? I don't make copies." During MOM's first year in business, it provided customers with enough paper and supplies for them to make 200,000 copies. Today, that figure is more than a billion.
Our product line has grown to include a full line of copying systems, multifunction devices, color printers, color solutions, document management software, and managed print services from Canon, Ricoh / Lanier, and HP. These three manufacturers allow us to be vendor agnostic and truly provide the best solution for our clients because we're not tied into one specific vendor.
Throughout our years in business, our commitment to customer satisfaction has fueled steady growth. Today, MOM's annual revenue tops $50 million; we serve thousands of customers; and we employ over 220 people. We have a total of 11 locations in Ohio including a distribution center in Cincinnati. While many things have changed since 1957, our commitment to serving the customer will always remain constant. In everything that we do and in every product that we represent, this is our primary goal.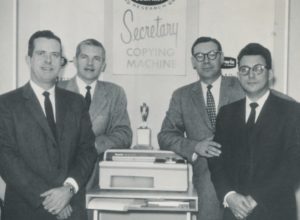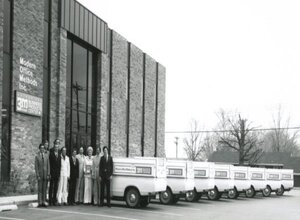 Our Process
Our Process has 4 SIMPLE STEPS that we go through with all of our clients.
Our Google Reviews
MOM service tech Adam is amazing! His knowledge when it comes to printers & scanners is unmatched. To make things even better, he is an extremely friendly individual & it always makes my day when I can see him! It's a rare occurrence to have such a flawless experience time after time but with Adam & MOM, you get that. Every single time.
Bryon Street
19:09 15 Nov 21
Jeff from MOM is amazing! He is always quick to reach out any time I call him about an issue with one of our copiers. He always explains if there will be a delay in a copier being fixed and when we can expect the issue to be fixed. I highly recommend MOM.
Kimberly Flood
17:33 19 Nov 21
MOM service tech James is awesome! Not only knowledgeable in the technology, he was very patient and cordial to this old guy that is not so knowledgeable in the technology.Why would any business wants to use MOM for their business needs. It starts with folks like James.In a 10 year relationship with MOM, never have any one in that organization ever failed to deliver the type of excellent service that is very lacking in today's world.While they sell products, they deliver service and support!Thanks MOM!
John Hedrick
15:50 12 Nov 21
Todd Boone is top notch and knows his stuff. He will quickly get you what you need and is very responsive to email/phone calls for any questions you may have. I wish we would of moved over with Todd and MOM years ago!
Sara Wharton
15:32 15 Nov 21
Working with Modern Office Methods for going on 4yrs as a client, I have had some issues with some but they've always went the extra mile to right any wrongs and make sure the customer was happy! I have only had wonderful dealings with Jason Price as my go-to guy for all my sales needs, and even after hours when I've had some emergencies when the service department wasn't in, I was able to get to Jason and he was able to make some calls and get me the help I needed! For service I've usually dealt with Jeff Shook who has always knocked things out of the park as far as getting things fixed and even providing instructions over the phone to get a machine back up and running at times when he wasn't able to get there in a quick enough time. There are a LOT of great things to say about my experience with MOM dealing with these two gentlemen!
Jeff Voytko
18:26 12 Nov 21