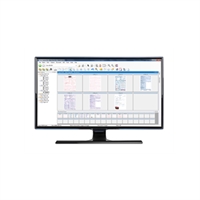 Capture Pro Software
You deal with forms, documents, records, and more, and paper isn't going away. Alaris Capture Pro Software turns your paper documents into business advantage by streamlining information capture. You get accurate information faster to drive more efficient business processes, better decision-making, and superior customer service.
Alaris Capture Pro Software helps you quickly convert batches of paper documents into information you can use. Send smarter information to Enterprise Content Management (ECM) systems, Microsoft SharePoint, and secure FTP to simplify workflow and processes. Intelligent features such as exception checking, advanced indexing, and expert extraction get information into your business processes faster.
Handle paper more productively
Simple to use, simple to integrate with your business environment
Maximize efficiency with accurate capture and streamlined workflow
Reliable image quality, reliable operation
Scale from desktop capture to highvolume operations
Brand :
Kodak Alaris
Category :
Software Solutions