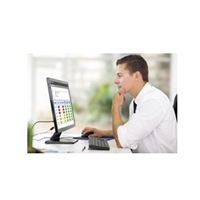 Asset Management Software
Now, system administrators can manage and maintain select scanners from Alaris on their network through one simple dashboard solution. Asset Management Software, featuring a thin-client dashboard, will optimize time, budgets, resources and efficiency. You'll know more about every scanner and be able to do more across your network.
Collect and store important scanner data, including profiles, page counts, settings, key attributes and consumables use. Monitor status and performance.Diagnose and troubleshoot remotely with easy-to-access scanner logs. Minimize phone support, on-site visits and downtime. Identify trends, optimize processes, and implement operational improvements.
Diagnose issues and troubleshoot remotely with easy-to-access scanner logs
Benefit from more frequent information updates
Receive ongoing maintenance status and consumables updates
Better manage your total cost of ownership
Keep processes flowing while minimizing phone support needs, on-site service visits, and downtime
Brand :
Kodak Alaris
Category :
Software Solutions