Unlock the Mystery
FREE Educational Webinar – Now Playing!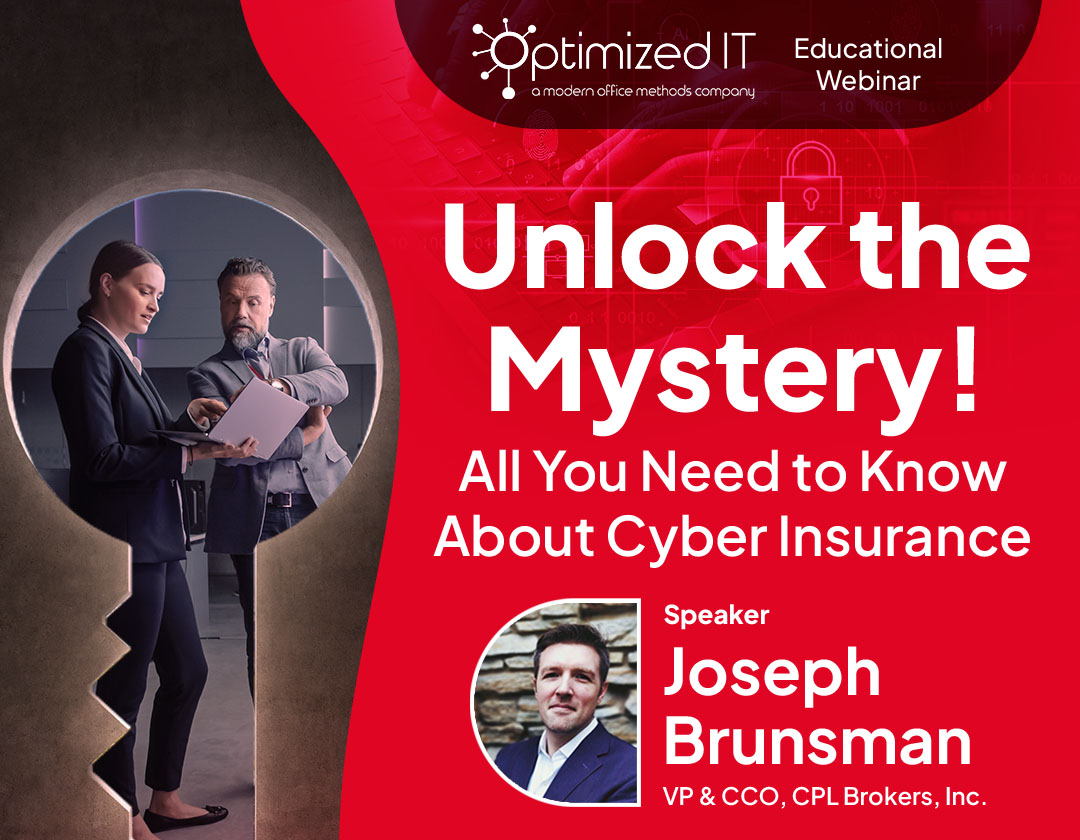 Did you know that CEO and Owners are now personally liable for cyber-attacks?
Are you a business owner; an IT Leader or Manager; a Finance Leader; or an Office Manager? This is the webinar for you. Our guest speaker Joseph Brunsman will cover all you need to know to keep your business up to date on what's happening and how to protect your business.
We will discuss the following:
Insurance Policy Gotchas
NEW – Personal Liability of the CEO / Owner
How to Protect Yourself
Run Time: 45 Minutes