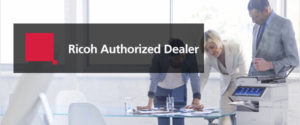 Modern Office Methods (MOM) and Ricoh are uniquely positioned to support your business workflow and the technology that supports your office. Together we bring a combined focus to support you and your office investment in several ways:
Award Winning Technology – Ricoh has maintained one of the IDC top leadership positions within the A3 MFP Market for over 15 years.
Innovation – Ricoh continues to be a leader in innovation over our 80+ years in business with 49,000+ patents held worldwide and annual R&D investment is approximately 5-6% of consolidated sales.
Excellent Service – We keep your solutions up to date through hands-on certified training, technical bulletins and access to firmware upgrades. Our dealership is backed by Ricoh and their technical support resources.
Expertise – Ricoh provides services to more than 1.29M Companies. We bring that knowledge and our local presence to you.
Investment – Dedicated Dealer marketing, training, support, service, industry-specific expertise and sales/service resources and tools
MOM and Ricoh remain committed to our customer's in ensuring we provide the best overall customer experience. We look forward to working with you for successful growth in the future. Please contact us today at info@momnet.com.