Managing costs in healthcare can be a daunting task, especially when it comes to printing. With the high volume of patient records and documents that need to be printed, it's no wonder that printing costs can quickly spiral out of control. But it's not just about the financial impact – the security and compliance risks associated with managing sensitive patient information also cannot be ignored. That's why a Managed Print solution is essential for healthcare organizations. It offers a suite of services that can help healthcare providers streamline their printing processes, reduce costs, and ensure compliance with regulatory standards.

Here are some key ways a Managed Print solution can benefit healthcare organizations in terms of cost control, compliance, security, efficiency, and scalability.
Cost Control
Printing costs can add up quickly in healthcare organizations. A Managed Print provider can help healthcare organizations reduce their printing costs by optimizing print settings, consolidating printers, and automating processes like toner ordering to minimize waste. They will provide regular maintenance to keep printers in good condition and to prevent costly breakdowns and extend the life of the equipment.
Compliance and Security
Compliance is a significant concern in healthcare, given the strict regulations in place to protect patient information. The Health Insurance Portability and Accountability Act (HIPAA) requires healthcare providers to ensure that patient data is secure and confidential. A Managed Print provider can ensure compliance by implementing secure printing practices such as user authentication, document tracking, and secure release printing. This guarantees that only authorized personnel can access patient records and that printing activity is monitored.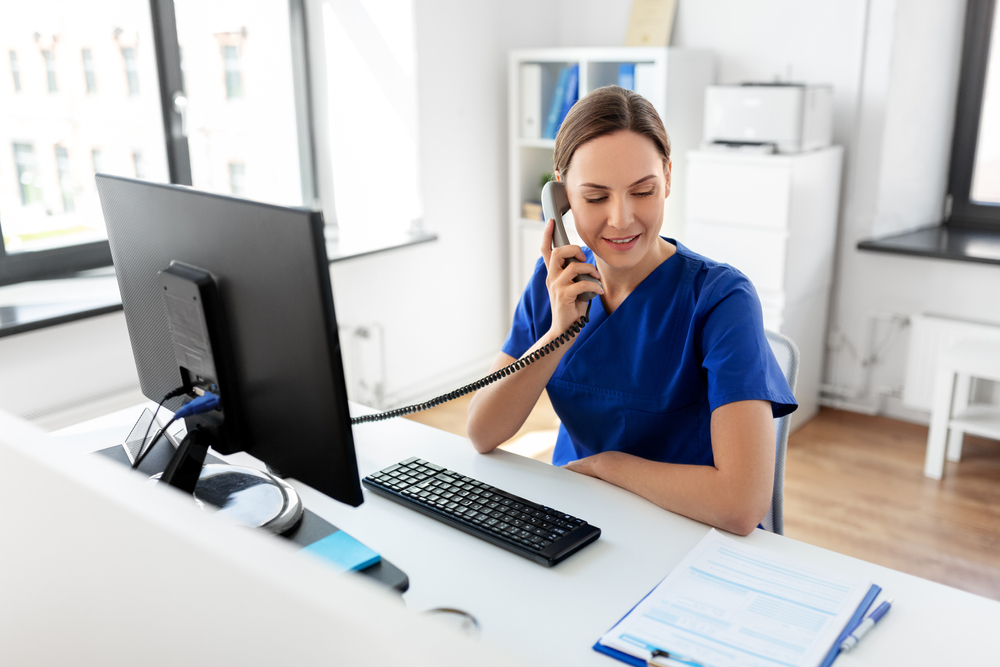 Efficiency and Workflow
Document management and workflow can be a significant challenge in healthcare, given the high volume of documents and forms that need to be managed daily. A Managed Print solution can help streamline document workflows and automate manual processes using advanced workflow automation tools. Examples include digital archiving, which allows staff to access records electronically, and automate manual processes such as scanning documents, reducing turnaround time, and improving accuracy.
Scalability and Flexibility
Healthcare providers are continuously adapting and innovating to meet increasing demands on the industry. A Managed Print solution offers scalability, with customizable options for different sized organizations and the ability to add or remove services as needed. This ensures healthcare providers have the tools they need to manage their print environment while focusing on their core activities.
A Managed Print solution offers healthcare organizations significant benefits when it comes to cost control, compliance, security, efficiency, and scalability. We encourage healthcare providers to consider investing in a Managed Print solution to streamline their printing process, reduce costs and ensure compliance. The benefits are significant, and the ROI can be realized rapidly. With a Managed Print solution, healthcare providers can better focus on what they do best – providing exceptional care to patients.
About Modern Office Methods (MOM)
Modern Office Methods has helped businesses navigate their document challenges for over 60 years. They offer Production Print Solutions, Managed Print Services, Software Solutions and IT Services to help enhance their customers' business processes while reducing expenses.
For the latest industry trends and technology insights visit MOM's main Blog page.