If your organization is going through digital transformation, you should know your printers play a critical role. Having intelligent multifunction printers helps increase productivity, improves the efficiency of your processes, and keeps your data more secure. Therefore, many businesses find that partnering with a Managed Print Services provider not only helps them get their print costs under control, but they can also support their digital workplace needs.


Here are five things to consider that will ensure your MPS provider is providing you with the support you need.
1. Comprehensive Suite of Tools
When shopping for an MPS provider, candidates should offer a comprehensive suite of tools to cover your printers, supplies and service management. At a minimum, the provider should provide:
Help desk management
Third-party service integration and management
Management and monitoring of printing supplies
Transaction logging and auditing
Escalation logging and resolution
Options for integrating client-based ticketing systems
However, the above services are just the start. Don't forget to inquire about any other services your organization might need.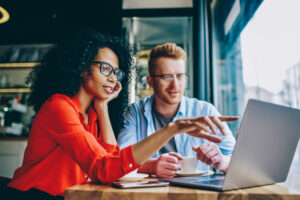 2. High Security Standards
Multifunction printers are increasingly at risk for security breaches, whether from external or even internal sources. At a minimum, a secure MPS infrastructure should offer:
Device detection
Intrusion prevention
Document and data protection
However, the best MPS providers will also offer multiple layers of protection by using fraud deterrent technology and user analytics.
3. Information at Your Fingertips
Yes, your MPS provider will handle most of the managing of your printer infrastructure. But you should also have an operational view of how well your print environment is operating, including how it could be improved. Some providers do offer a portal with easy-to-navigate dashboards that keep you informed about the status of all your connected printers.
4. Driving Continuous Optimization
The reason for seeking an MPS solution is to extract the maximum value from your print environment. Your provider should generate and collect operational data from your networked printers to provide you with reports on such metrics as:
How quickly printing supplies are being used
Information regarding which printers are used most often
What processes require the most paper
How effective supply chains are for ink, toner and paper
5. Scalable Services
Today, more businesses than ever can operate on a global scale. This means their MPS provider needs to provide consistent service no matter if the print environment is regional, national or global. This may mean offering different services to your different locations.
Are you considering partnering with a Managed Print Services provider? Ask us about our FleetCare™ program that can help you make the most of your print environment and digital efforts!
About Modern Office Methods (MOM)
Modern Office Methods has helped businesses navigate their document challenges for over 60 years. They offer Production Print Solutions, Managed Print Services, Software Solutions and IT Services to help enhance their customers' business processes while reducing expenses.
For the latest industry trends and technology insights visit MOM's main Blog page.