Multi-layered network security configurations such as antivirus software, VPN, and firewalls help workers keep disparate data and communications safe when they're in the office. That said, new security vulnerabilities appear when workers switch from working at the office to working at home.

Hybrid workers can minimize their security risk by implementing the following measures:
Avoid Public Wi-Fi – Whether at the airport or Starbucks, shun the temptation of using the free Wi-Fi in these spaces. Many public networks lack firewalls—making it considerably easy for hackers to access sensitive information from your computer. However, if you must use public Wi-Fi, use VPN.
Exercise Extra Caution with Devices – According to the FBI approximately 2 million laptops are stolen each year. While such a loss can be tragic, it is worse if a security breach ensues. Always remain alert when working in public spaces. For instance, ensure no one can record or watch whatever you are doing on the laptop by blocking the sightlines. Do not leave the work laptop in the car or any other public space unattended, regardless of how safe it appears.
Encrypt Data – Even with the utmost caution, you might not prevent device theft. That said, you can ensure the data stored on the device is secure by encrypting it.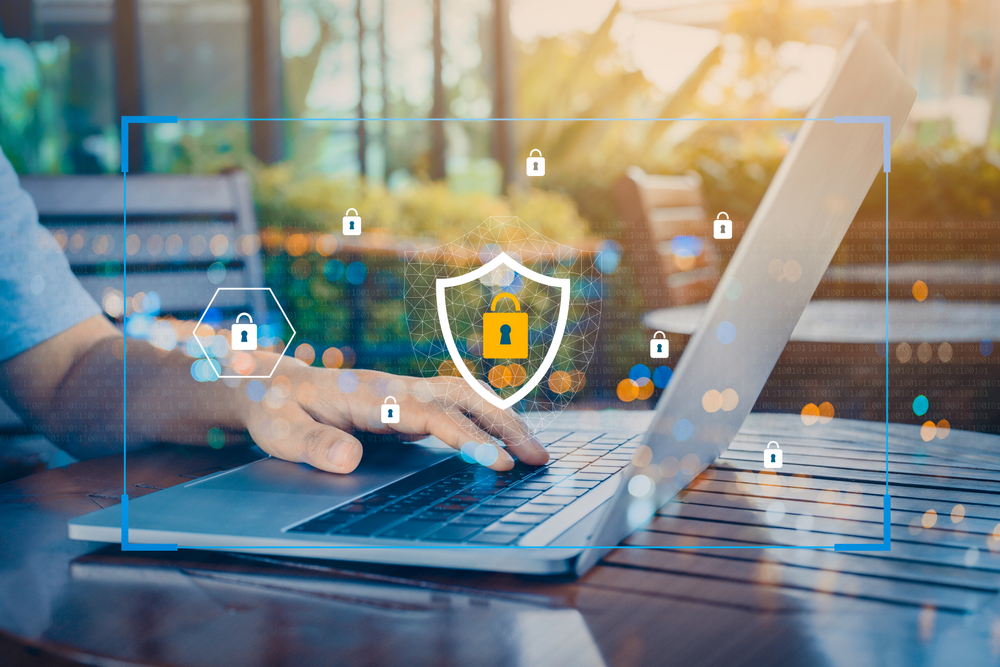 Work on Specific Devices – When working from home, do not use personal devices for work. Lack of security measures such as regular updates, malicious site blocking, or virus scans on a personal laptop can expose sensitive company information and provide an avenue for unauthorized access.
Enable Email Encryption – Just like encrypting data stored on computers, email encryption is an essential cybersecurity measure any hybrid worker should implement. Encrypted emails prevent potential security breaches as unintended recipients cannot view the email contents.
Restrict Access to Work Devices – While hybrid workers have the freedom to carry their work devices home, access to these devices must be highly controlled. Non-employees, whether family members or close friends, should never use work devices. It is not uncommon for a security breach to result from a pathway that was unknowingly opened by a non-employee who used a work laptop for their own purposes. Adopting an employee-only policy for device use can help enforce this cybersecurity strategy.
Adopt Cloud Storage – External drives, including USB thumb drives, are popular storage solutions that are commonly exploited by bad actors to spread malware. Instead of using these traditional storage devices, switch to cloud storage and disable all external drives on work devices unless you are a videographer or photographer.
Cybersecurity Training – Hybrid workers should receive adequate training on recognizing and reporting any signs of a network security breach. SASE solutions, strong and unique passwords, and avoiding nefarious websites can also help hybrid workers evade security issues regardless of location.
Final Thoughts
Hybrid work is appealing to employees and business owners alike. Even so, it poses significant data security threats. To avoid such concerns, businesses must develop and implement a solid cybersecurity plan including data encryption, employee training, and restricted access to work devices to keep their data safe.
About Optimized IT
Optimized IT is a leading IT provider and Modern Office Methods company. Services include Managed IT, Managed Cybersecurity, Microsoft Office 365 Services, Cloud Services, IT Consulting and IT Projects.